Back to Settings
User Profiles                                                                                                                                     
User Profiles allows you to create a set of permissions, alerts, and scheduled reports that can be applied to multiple Users to simplify and expedite account set up. ***This feature is by request (or recommendation) only and is mostly beneficial for accounts with a large number of Users.***
For example, a company may want to create the same profile for all managers on the same level (let's say all district managers). To create a User profile, click on User Profile from the sub-menu under Settings and enter a name. First select the alerts you want this group to receive and the method in which you want them to receive it and click "Save Profile".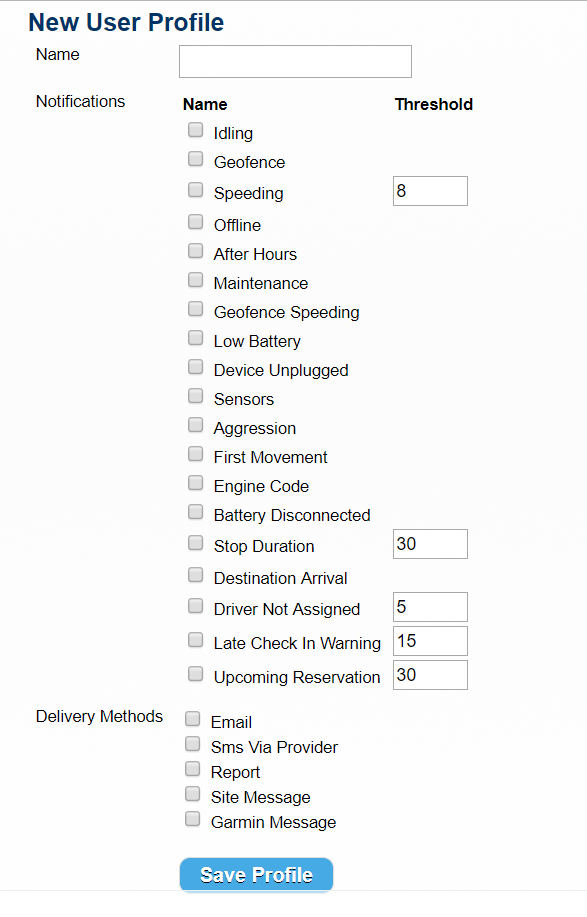 You can then customize this profile's permissions by clicking on the "Edit Permissions" button at the bottom, making the desired selections, and clicking "Save Permissions."

Next, you can set up scheduled reports for this group by clicking on the "Add Report" button. Reports you schedule for this group will be listed at the bottom of the User Profile page.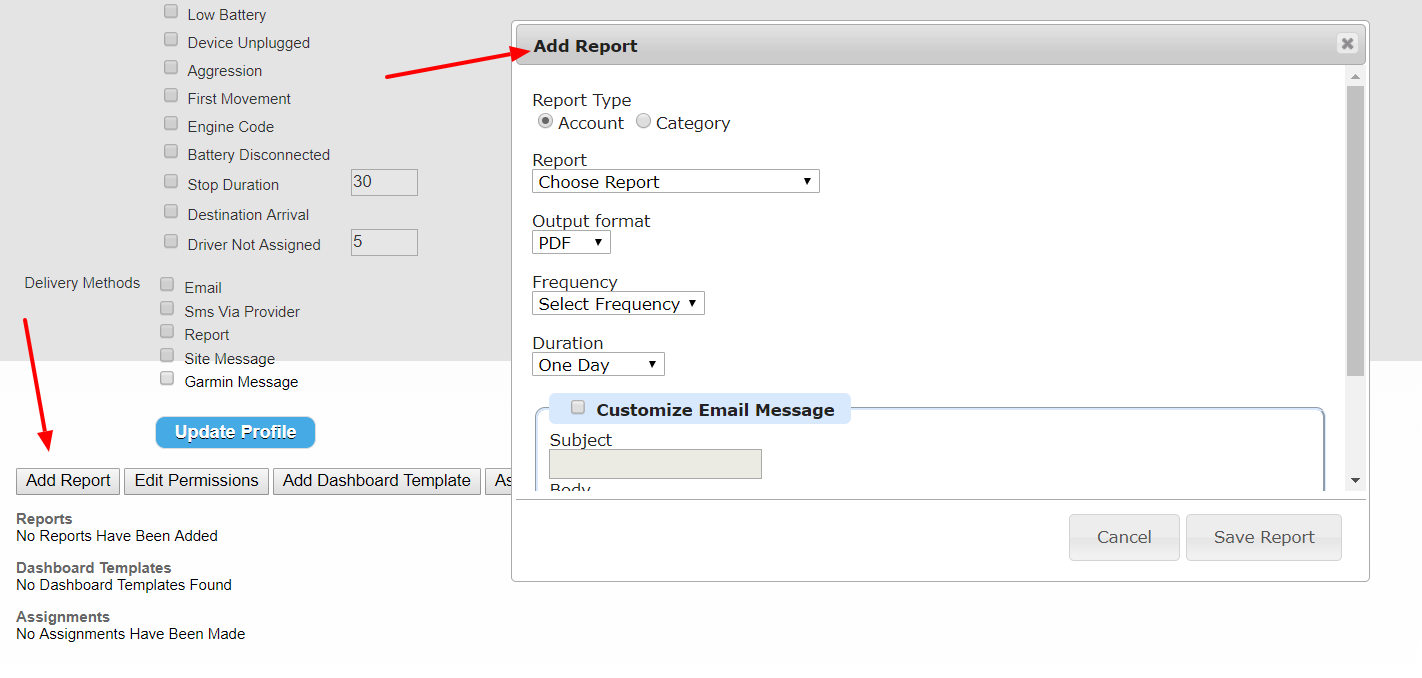 The next step is to set the Permission for the User Profile. Any User assigned to the profile will only have the access of these permission levels.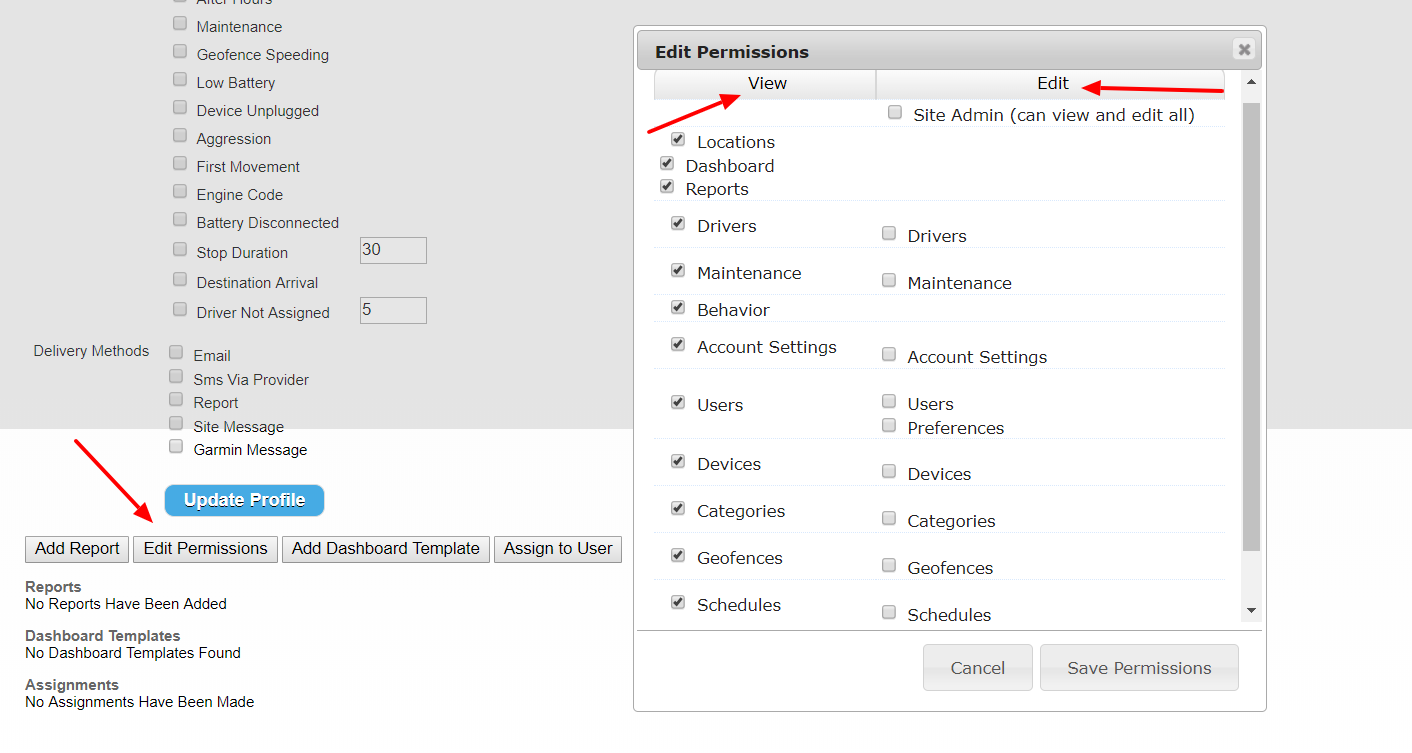 The final step is to choose which User to whom the Profile will be assigned, along with the Categories those User should have access to.