Back to Platform Overview
The Media tab is only available to clients that have purchased Dash Cameras. This is where the resulting still and video imagery can be viewed, downloaded and even annotated.

Clicking on 'History' will allow you to see the imagery for the particular event.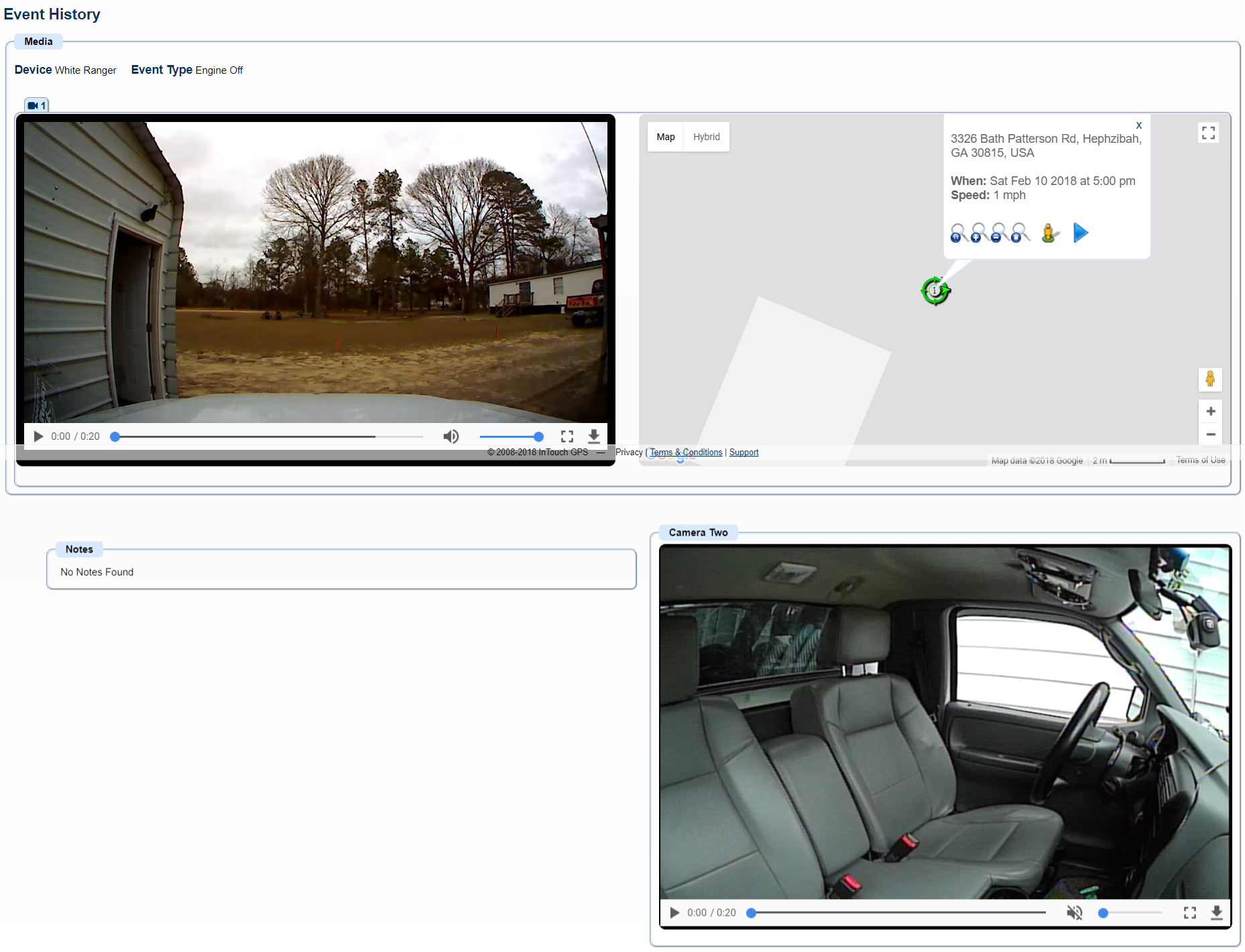 Clicking on 'Review' also allows to not only view imagery but to annotate as well
Cameras have a finite amount of memory space, based on the size of their SD card. For this reason the cameras will only record when the engine is running. When the SD card fills up, it will begin overwriting itself in order to continue capturing Media events (still pictures and video). If the Media events are not archived before the SD card is overwritten, the Media will be lost.
Archiving is carried out in the Media tab.
Clicking on 'Review' for the Media event will show a box called 'archive' at the bottom of the page.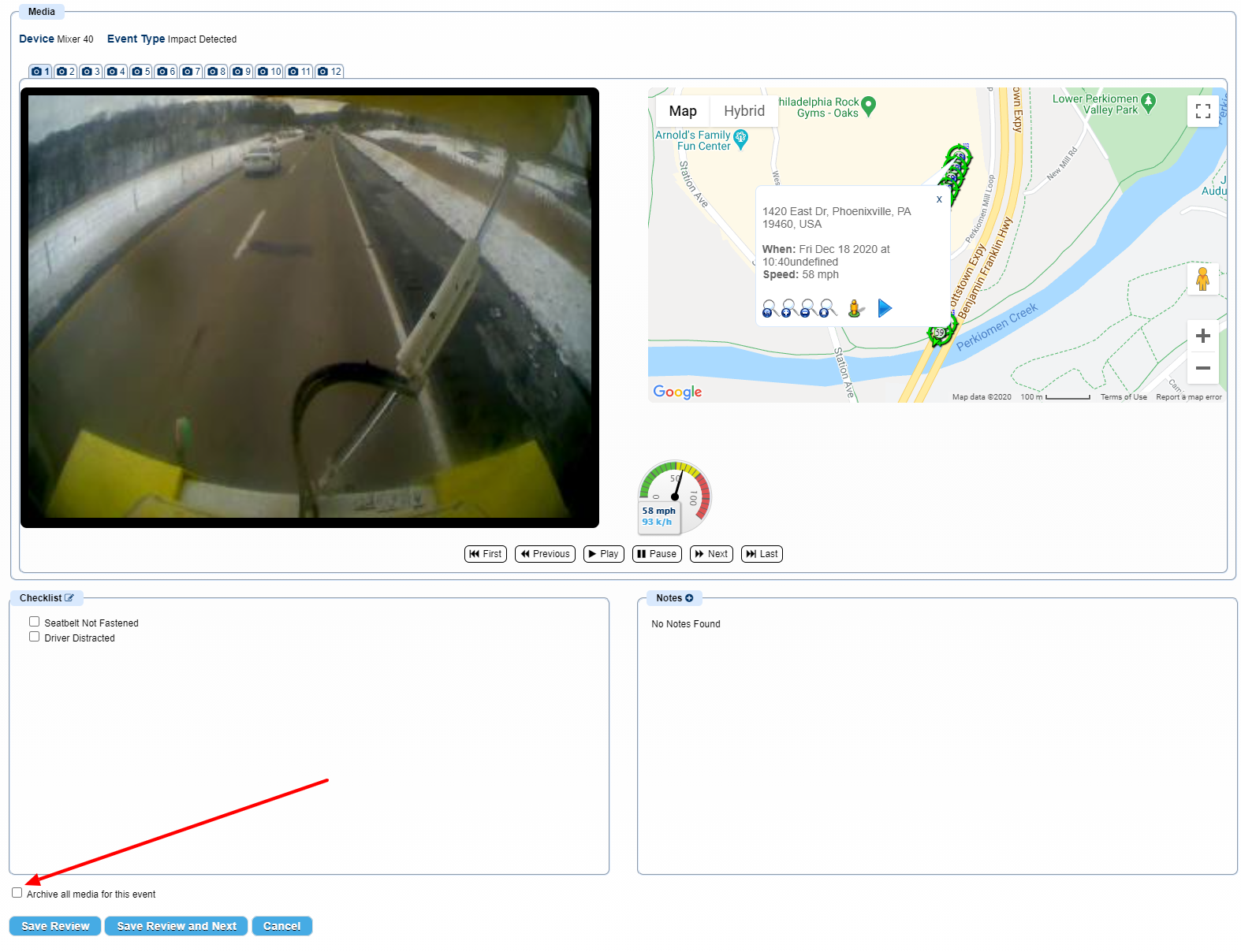 If this box is checked before saving the Review, then the Media is saved indefinitely even after the SD card overwrites. This is the only way to save Media events long-term.