Back to Hardware
Ignition Disable Relay – This relay allows a User to remotely disable a vehicle as needed, such as due to unauthorized use. Will not stop a moving vehicle, only prevents a stopped one from starting.
ID Reader – Used with 2630 Wired devices, allowing each driver to use an assigned Key Fob to indicated that they are the person operating the vehicle at that time. Includes a reminder Buzzer.
Temperature Sensors – allows for the tracking of temperatures in a refrigerated trailer. Only for use with 2630 Wired devices.
Seatbelt Sensors – shows whether or not a seatbelt was fastened. Only for use with Wired 2630 devices.
PTO Sensors – This sensor shows when a PTO has been engaged (such as on a tow truck). Only for use with 2630 Wired devices.
Wex Fuel Card Integration – Users with an existing Wex account can have their transactions appear within the software platform, allowing for better fuel efficiency tracking
Manual Fuel Purchase Entry – Users can manually enter their fuel purchases, allowing for better fuel efficiency tracking.
Additional wiring harness – if needed, additional wiring harnesses can be purchased for 2630 Wired devices. Please contact your Sales Rep.
Speed By Posted Limits – In addition to the standard Vehicle Speed Limit, you can elect to add the ability to see speeding by the posted limit. Cost is $3 per unit per month.
Extenders and Y Cables – If needed we can supply some different extenders to allow you to customize the position of the tracking device.
Bumper Stickers – We offer Comment On My Driving bumper stickers for $1 a piece.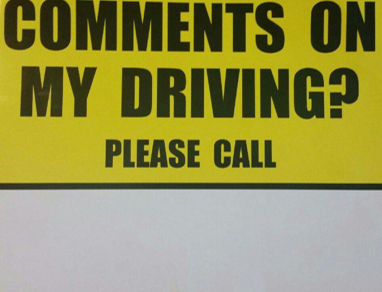 To add any of these items, please reach out to your Sales Rep.