Back to ELD Hardware
Back to ELD
Pacific Track is a Bring-Your-Own-Device option for Electronic Logging Devices (ELD), with optional add-on fleet tracking.  The unit fits into the JBUS of the vehicle using a cable adapter and communicates with the Driver ELD App over a Bluetooth connection. PAIRING THE ELD TO THE DEVICE (TABLET/CELLPHONE) IS REQUIRED FOR USE.
Pacific Track units do not provide their own WiFi or cellular signal and will therefore utilize the signal from the paired tablet/phone. The loss of this signal will result in the loss of GPS tracking, until the signal is restored.
Pacific Track units provide the following functions:
Full Hours of Service tracking as mandated by the US Department of Transportation on December 18, 2017, included the Driver ELD App (replacing the paper logbooks) and the Admin Portal, used to access the information entered by the Drivers.
The Pacific Track ELD device also allows for GPS tracking of the vehicle.
There are two options:
Basic GPS tracking (standard inclusion):
5 minute reporting interval with Engine On, NO REPORTING WHEN ELD APP IS OFF
State Mileage breakdown for IFTA reporting
Vistracks app
OR
Fleet Tracking Add-On (contact Sales for pricing):
1 minute reporting interval with Engine ON / NO REPORTING WHEN ELD APP IS OFF
Full Reporting Suite: Stops, Trips, Idling, Time card, Speeding, State Mileage, etc.
Advanced Fleet Management Tools:  System Dashboard, Maintenance, Driver Behavior Analytics vs. Posted Speed, Geofencing, Fuel Card (optional)
Vistracks app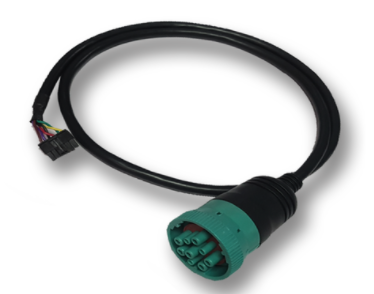 Installation Manuals
ELD Pacific Track Install with BYOD
ELD Pacific Track Install with BYOD
Setting Up Your ELD Account Pacific Track