Back to  Platform Overview
Back to Index
Back to Support
In the event that problems crop up with the tracking platform, the GPS units or the mobile app please submit a ticket through the Support Tab. Please include as much detail as possible.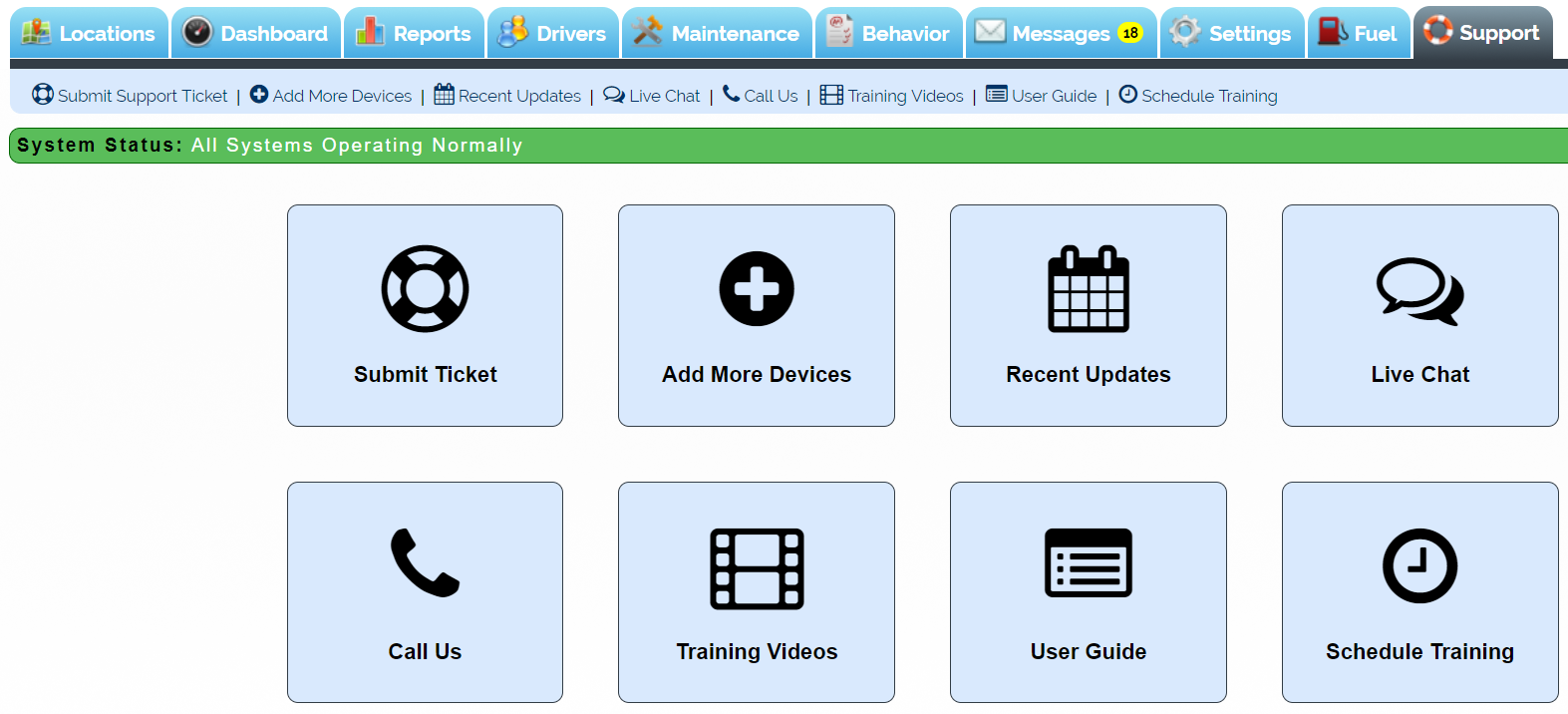 Device Issues: what lights are illuminated along with the year, make, and model of the vehicle and the approximate location of the unit (for wired devices) and either the name or IMEI number of the affected unit(s).
Tracking platform issues: browser and version, along with any pertinent screenshots, reports, etc.
Mobile app issues: whether Android or iPhone, the version of the app being used, any relevant screenshots and a description of the problem.
Tickets can also be submitted by:
Calling 800-881-6343 ex.2
Accessing the Live Chat
Tickets submitted during business hours can generally expect a response within 60 minutes. Tickets that are submitted after business hours can expect a response by 10 am the next business day.
Support is available from 8 am to 8 pm Eastern Standard Time, Monday through Friday.