Back to Mobile Apps
Back to Index
The InTouch Fleet app is a supplement to the InTouch GPS tracking software. This tool is useful for checking in on your fleet vehicles when you're unable to access the web-based software.  You're able to see vehicle locations in real time, check your site messages and more. Some features such as Maintenance and Behavior can only be accessed from the full tracking platform.
This app can be downloaded for free in the Google and Apple playstores. Log-in with your existing credentials used on the web-based platform. This app is NOT connected in anyway to ELD (Electronic Logging Devices) and is ONLY for fleet tracking.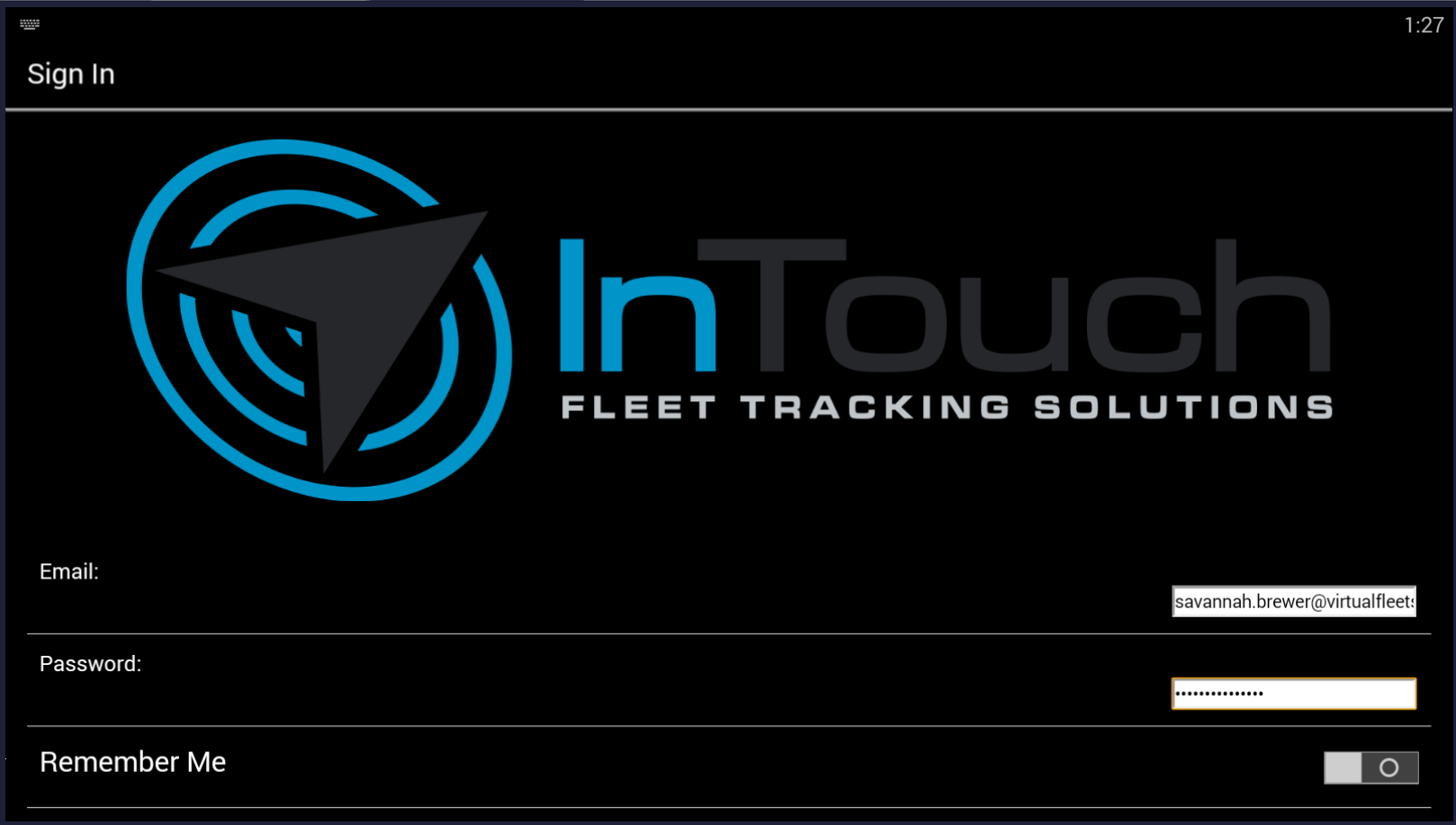 There are 7  sections in the InTouch Fleet App:
Live View
This section will show the locations of the vehicle in real-time. You have your choice of seeing them on a map or in a list.  Use the Settings to adjust your zoom level, labels, list format, refresh rate, etc. The default refresh rate is set to manual, so you will need to cilck the refresh button on the right side of the map to see the latest locations. You can elect to have the locations update automatically with one of the several interval options available in Settings; just note that the more frequent the refresh interval, the more  battery will be consumed on your mobile device.
Map View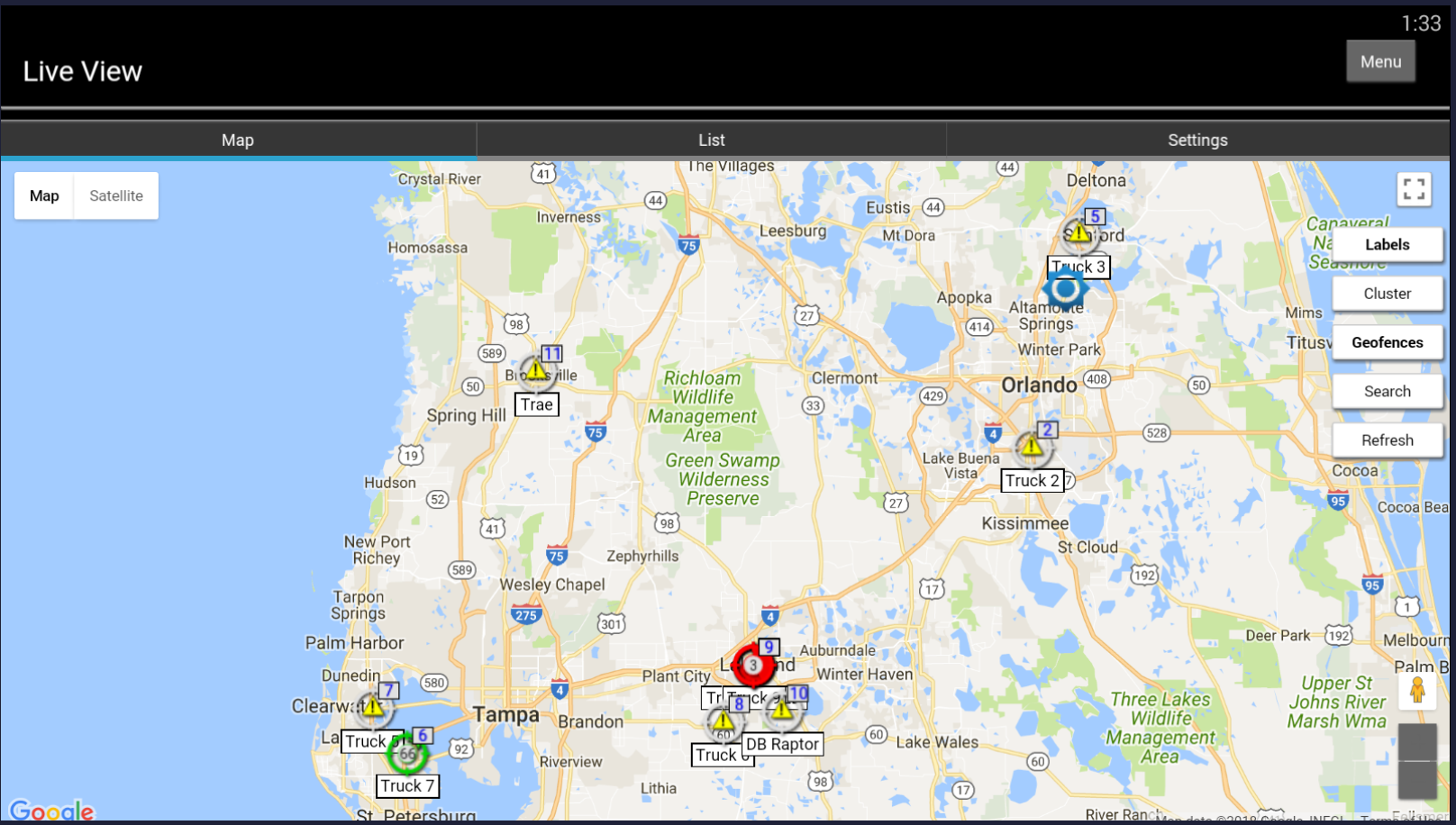 List View
Settings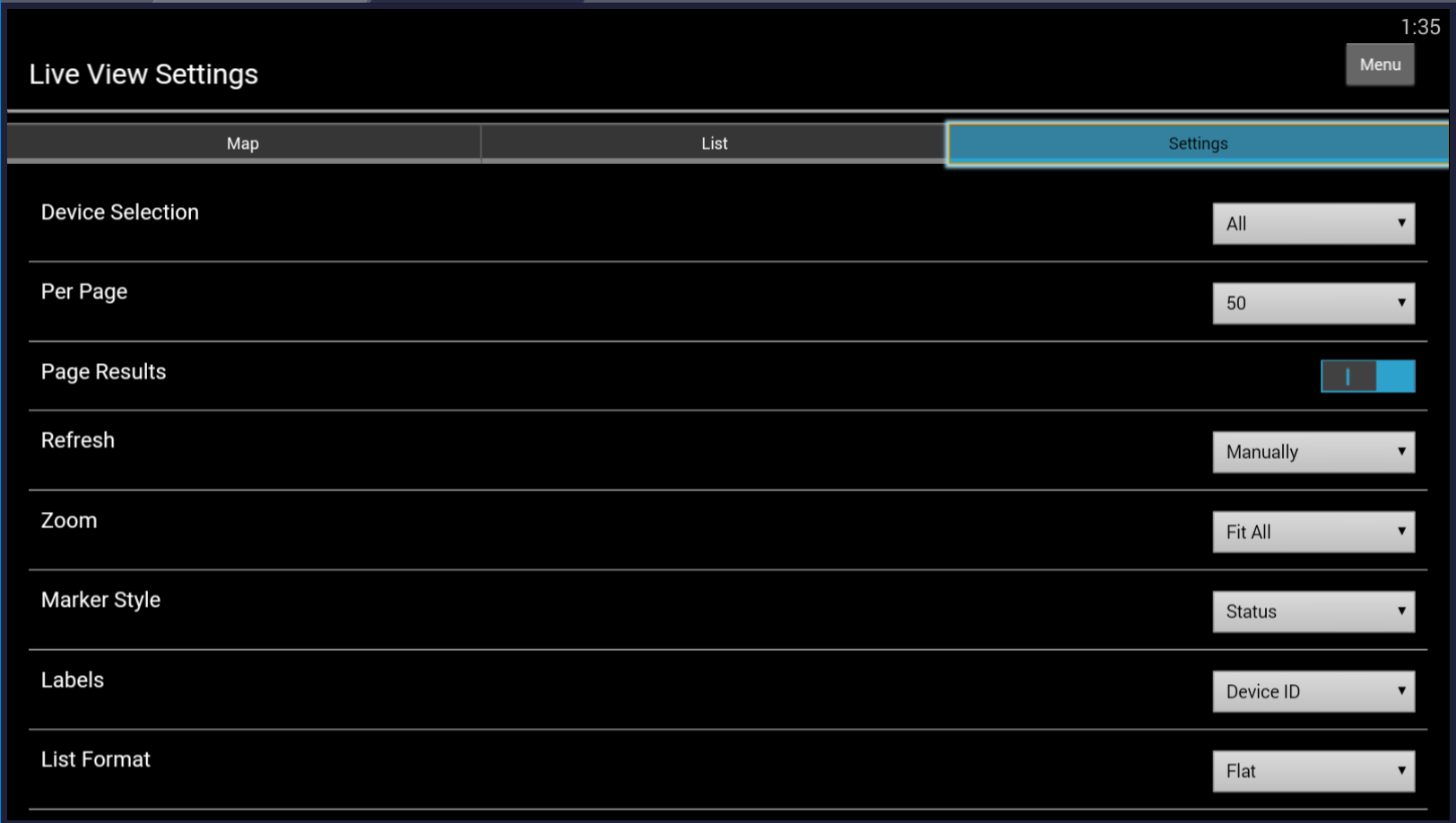 Reports
This section of the app allows you to view 10 of the most commonly used reports. Unlike the web-based software you will only be able to pull reports for one device and one day at a time. Simply make selections in the fields shown and click on "Get Report". The report will then be displayed automatically in both Map and List View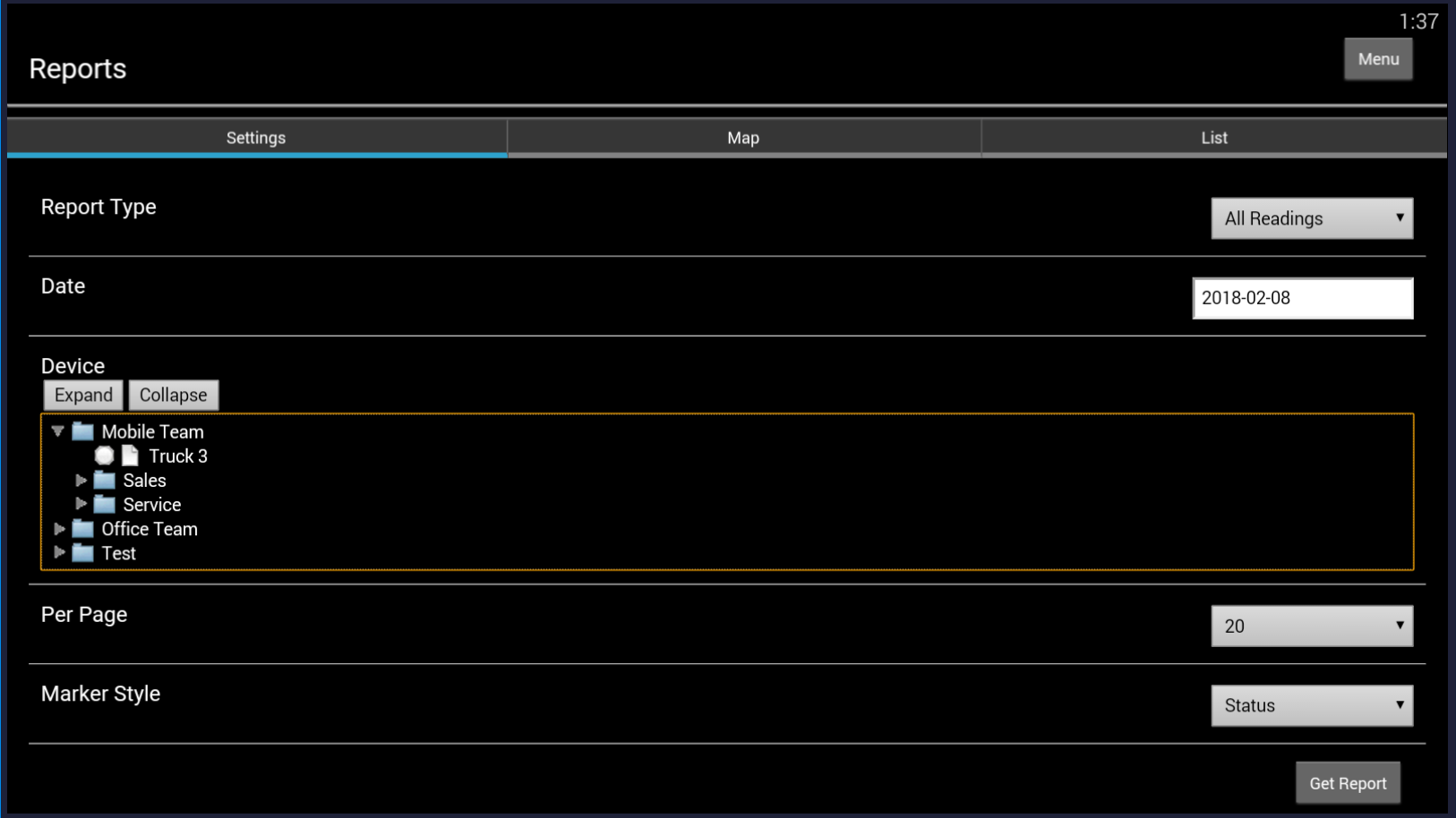 My Profile
This is where you will adjust any personal settings for the app including your name, email addres and push notifications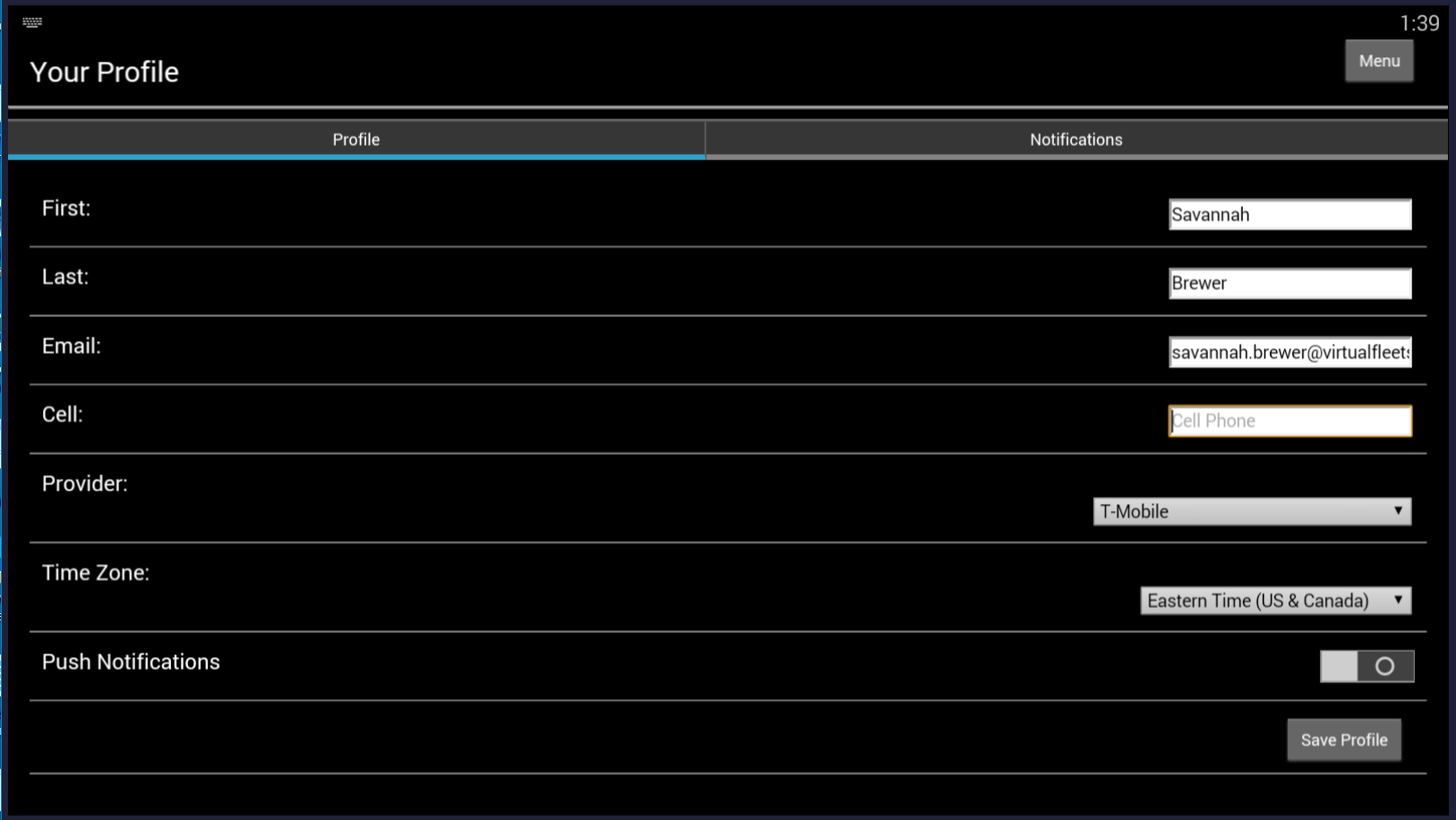 Send Reports
You can use the InTouch Fleet app to send yourself via email more detailed reports (multiple days, vehicles, categories and drivers). Make your selections and hit the "Send Report" button at the bottom of the screen. The report will be emailed to you once generated.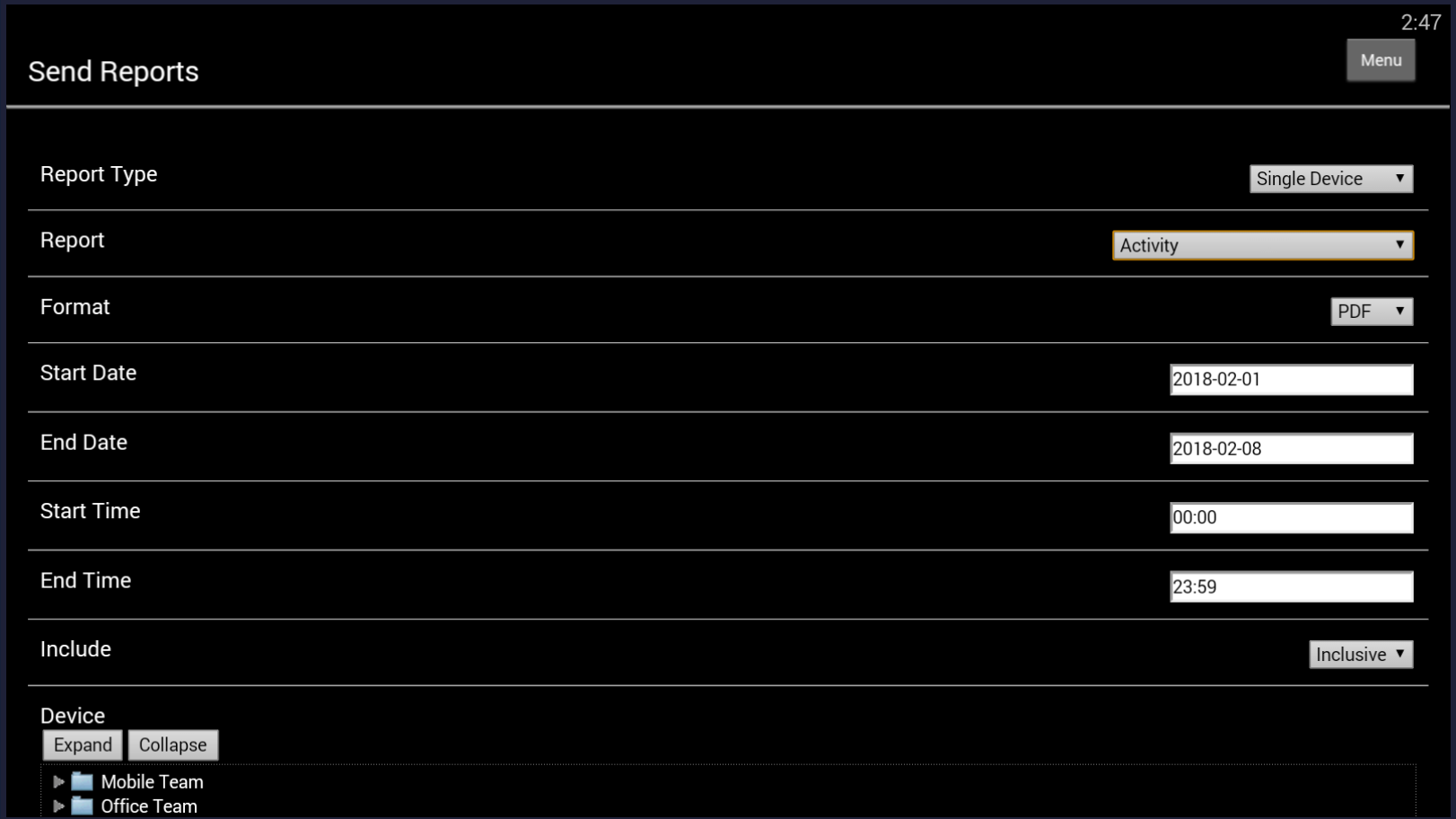 Nearest Devices
This tool allows you to see which vehicle is the closest (in mileage) to either your location or a given address.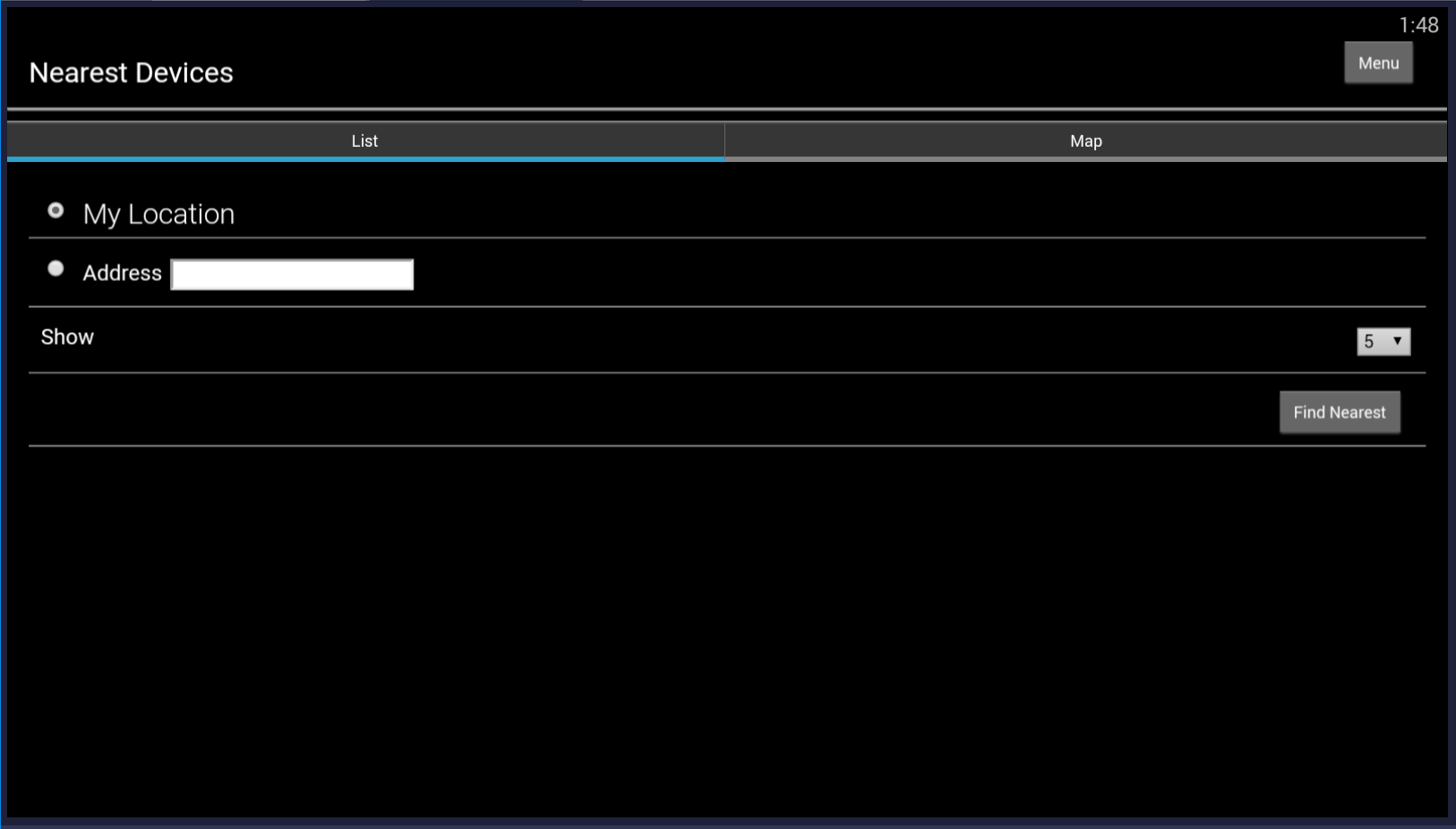 Inbox
If you have elected to recieve your Alerts via Site Message, these alerts will also be viewable in the InTouch Fleet app Inbox.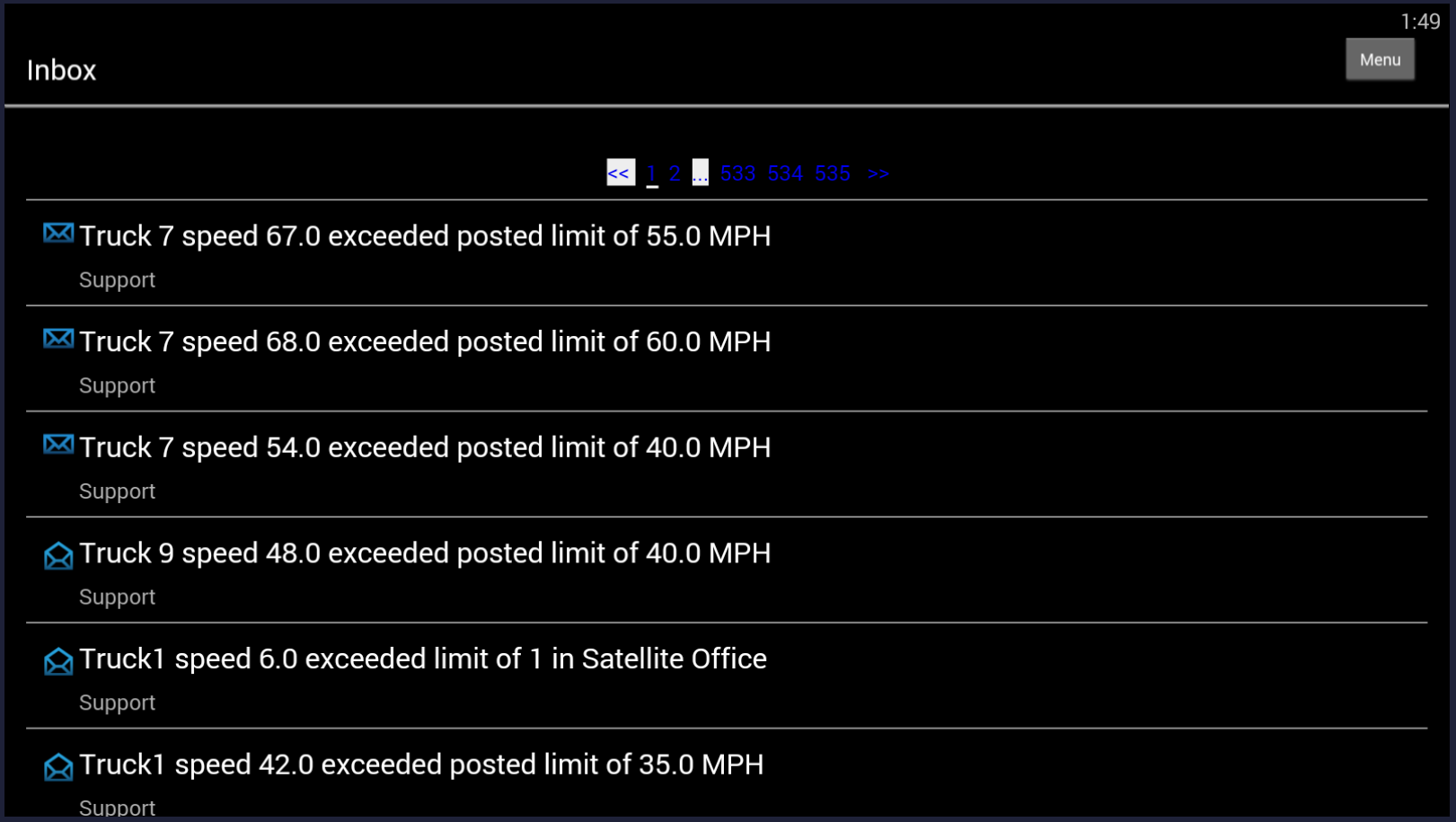 Contact Us
Feel free to contact us through your mobile InTouch Fleet app!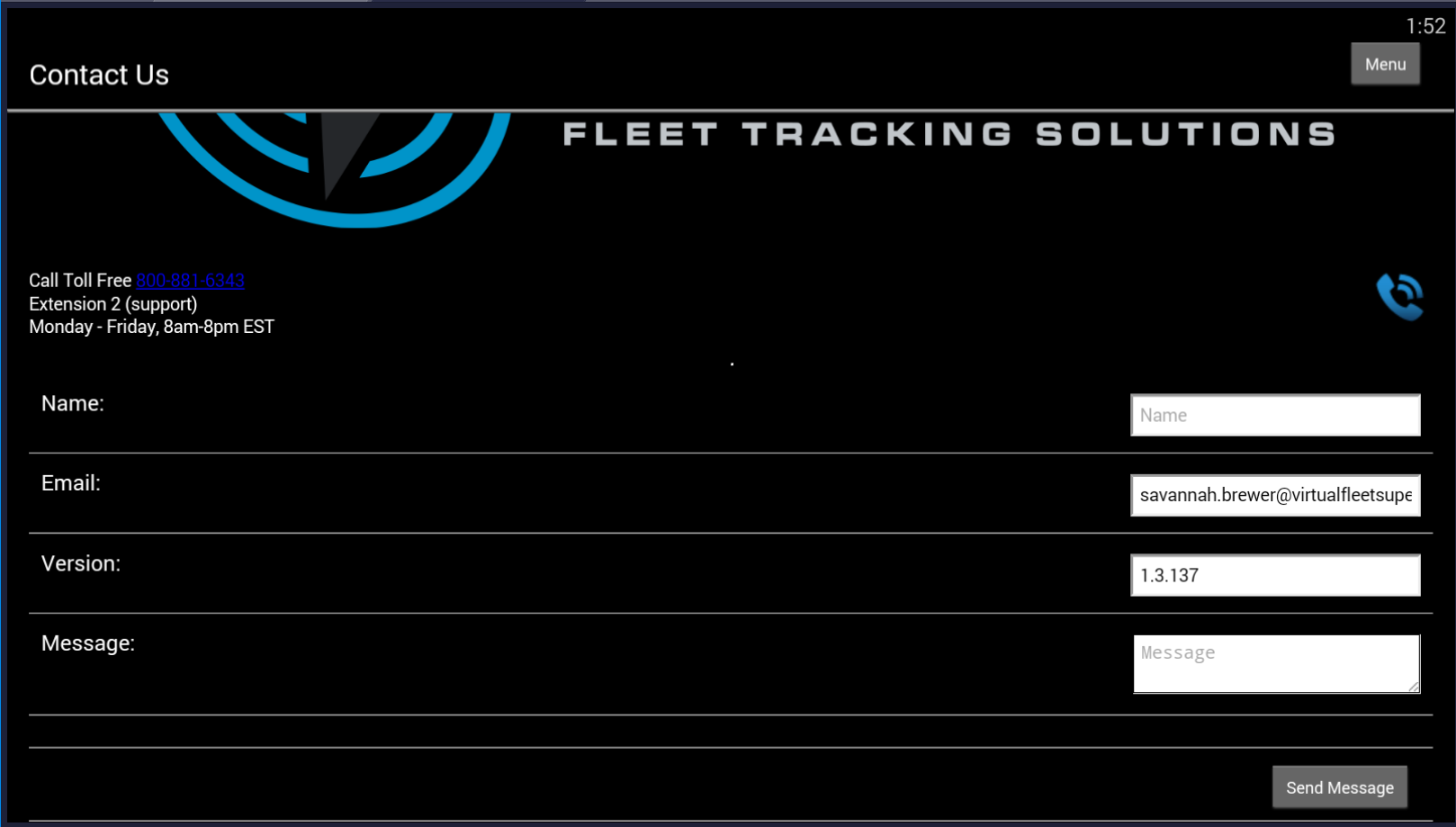 Intouch GPS Mobile App